Coolsculpting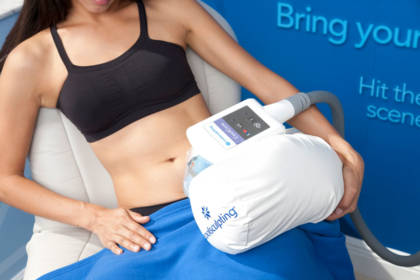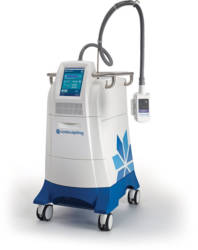 C
oolSculpting
Are pockets of fat that refuse to go away are bugging you?  CoolSculpting is the non-surgical alternative to liposuction that literally freezes away body fat. Our team of medical and aesthetic experts here at Epitome Med Spa is proud to offer this safe and amazingly effective technology.
CoolSculpting is not a substitute for weight loss. It is, however, a completely noninvasive way to deal with problem areas by literally freezing fat away.
Freezing Away Fat? Yes, Really!
CoolSculpting takes advantage of the fact that body fat freezes at higher temperatures than other tissue, including skin and organs. This means that, simply by lowering the temperature of a specific area of the body we can make fat cells literally freeze to death without harming skin or other non-fat tissue. Afterwards, dead fat cells are eliminating from your body naturally. It's a simple idea that really works.
The CoolSculpting process is convenient, comfortable, and involves absolutely no downtime or recovery period. It takes about an hour, so it can literally be handled during a long lunch break. Here's the process:
– Visit Epitome Med Spa in Woodland Hills and meet with out of our friendly and highly skilled aesthetic medicine professionals.
– Relax for about an hour in one of our comfortable rooms while the CoolSculpting device is placed over a problem area –most often part of the abdominal area, love handles, thighs, or the upper neck to eliminate double chins.
– Leave…and wait for the results as your body gradually eliminates fat cells over a period of weeks.
– Enjoy your results!
Ready to Get Started?
If CoolSculpting sounds like it's for you, there's no reason to wait. Just call our Woodland Hills office at 818-963-8693 or reach out to us via our contact page.