Laser Hair Removal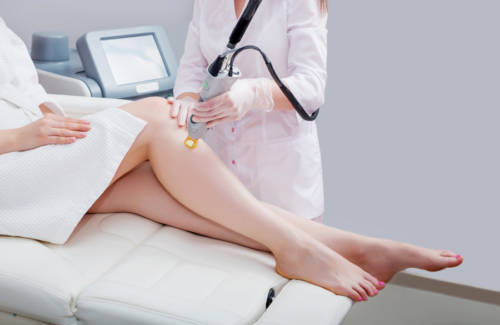 L
aser Hair Removal
Laser hair removal at Epitome Med Spa is the convenient, easy, effective, and permanent way to get rid of unwanted facial and body hair. The appeal is obvious to anyone who has dealt with unwanted hair. Who wouldn't prefer a once-and-for-all hair loss method compared to the repeated hassle of shaving, the smell and mess of depilatory creams, or the intense pain of waxing? So, t's no surprise that laser hair removal has been getting increasingly popular for years as people seek a hassle-free solution to an ancient aesthetic problem.
Epitome Med Spa – The San Fernando Valley's Hair Removal Choice
Every hair removal case is different. Some people have only small areas of hair they'd like to address; others, most often men, have entire large areas such as the back and chest in which they like a smoother appearance. Some hair is dark and rough, other hair is softer and harder to see. Armed with Candela Laser Machines – the very latest and best in fast hair removal technology – our aesthetic experts can remove hair with a minimum of difficulty. The most common areas we address include:
-Face
-Legs and feet
-Underarms
-Bikini Line
-Backs
-Chest
-Arms and hands
Ready to Rid Yourself of the Hair You Hate? Call us!
Our aesthetic experts are some of the most skilled in the Greater Los Angeles area and they are here to provide you with everything you need to make an informed decision about whether laser hair removal is right for you. To get started call us at 818-963-8693 or reach out via our contact page.